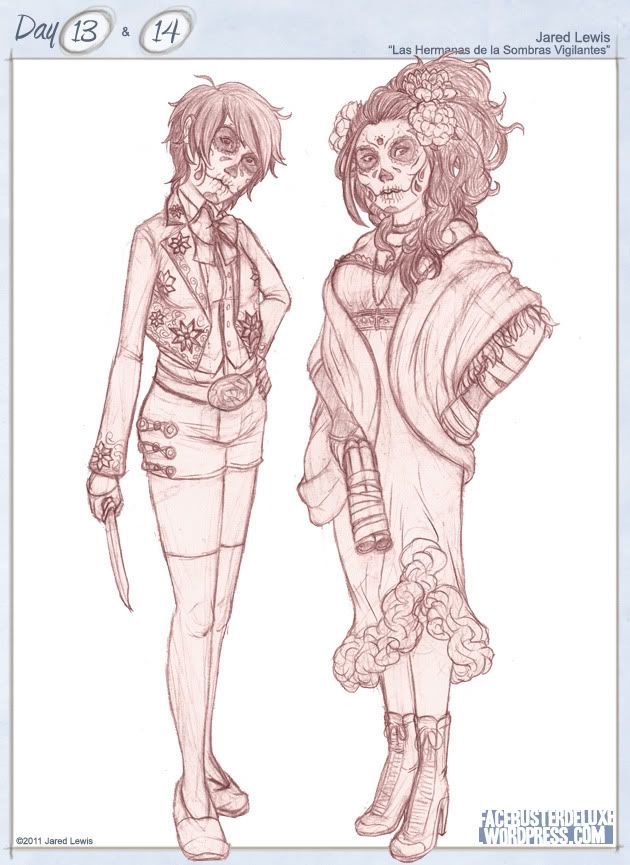 They are driven by revenge. People might credit them with cleaning up the streets of the world's murder capital, one criminal after another. But public safety's just a side effect. It's revenge they're after.
—-
A deeper exploration to an idea I had a very long time ago. I'm calling them Magda & Isa respectively. Originally, I had this on my list of things, but at first thought I wouldn't do it when I noticed there were several other Day of the Dead styled characters. But the more & more I thought of it, the cooler & cooler I thought it would be to have murderous sister vigilantes. So here we are. I don't know why I made one extra girly, while giving the other one a mariachi sort of get up. I'm happy with these, even if I feel like weak sauce having to count the duo individually. I think the thing I regret more is putting them off, & not cleaning & coloring this one for full effect. If I ever do go back & color, this might be the first one.
30/M/PA, USA/COMIX!!!