Hey everyone!!! Cant believe Nov is already here. Pumped to participate again in the 30 in 30 challenge. Props to Tyler James and Comix Tribe for putting this party together.
I might have to start a little late due to this freaking storm Sandy barreling down on us. I anticipate we will loose power soon. So If you don't see posts from me right at the start that will be the reason why. 😀
Cant wait to see all the great characters that everyone posts this year. Good luck everyone!!
KM
PS Been busy this past year with our book Z-Girl and the 4 Tigers. Here is the cover to issue #3 which we premiered at NYCC 2 weeks ago.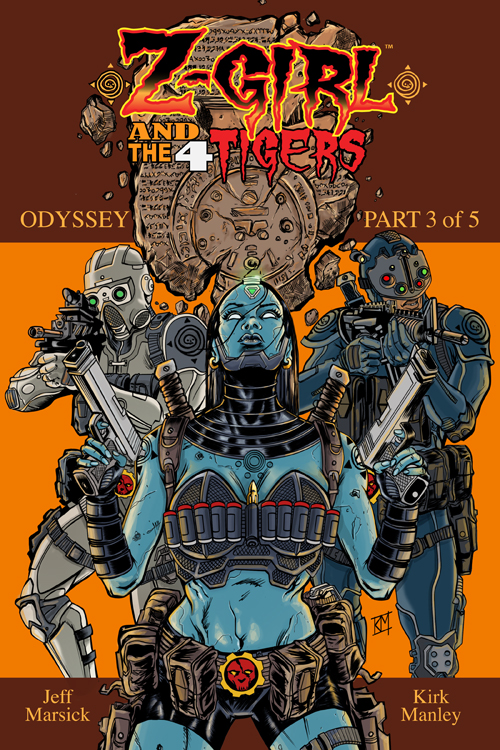 Category: 2012, Participants
Father, husband, illustrator, designer and comic book artist. A die-hard Halo videogame addict and zombie apocalypse novel reader. Has way too many comic books and action figures for a man his age. He has had work published by DC, Techno comics, a number of independents and is self published. Currently Kirk is the artist and Co-Creator of the hit indy comic book Z-Girl and the 4 TIGERS. www.zgirl.org See more of kirk's work at www.studiokm.com