Author Archive: Rehgan
Bring it on.
I apologize for a scrolling, 30-picture post, but I tried just posting links…and the pictures seem to show up anyway! My sincerest apologies for the inconvenience. ):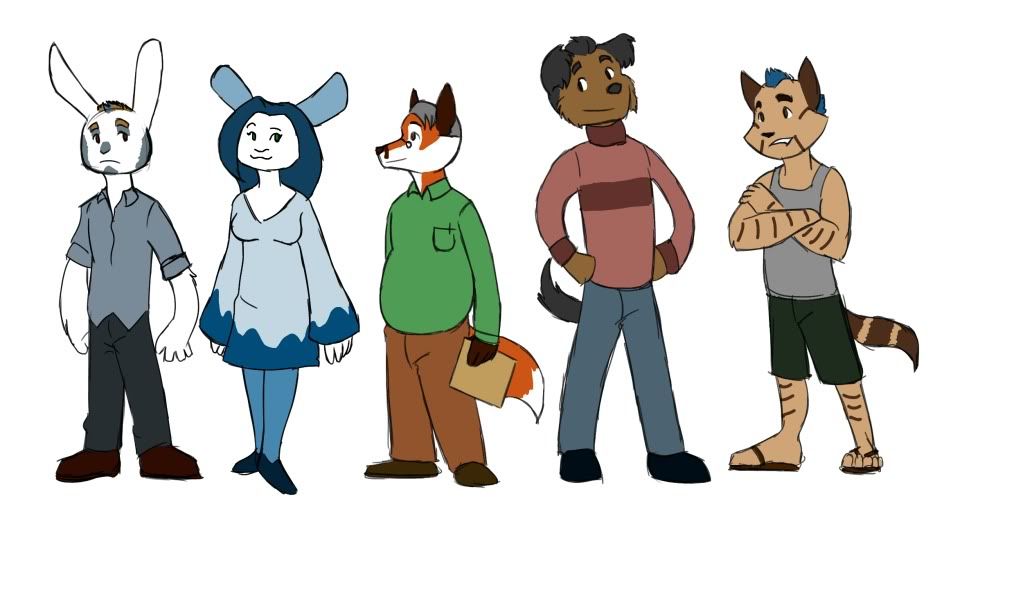 Excluding Chuck (first), who was created before November, Psyche (rabbit), Dr. Lee (fox), Riccardo (dog), and Eli (cat) make #1-4! They are all part of my senior project.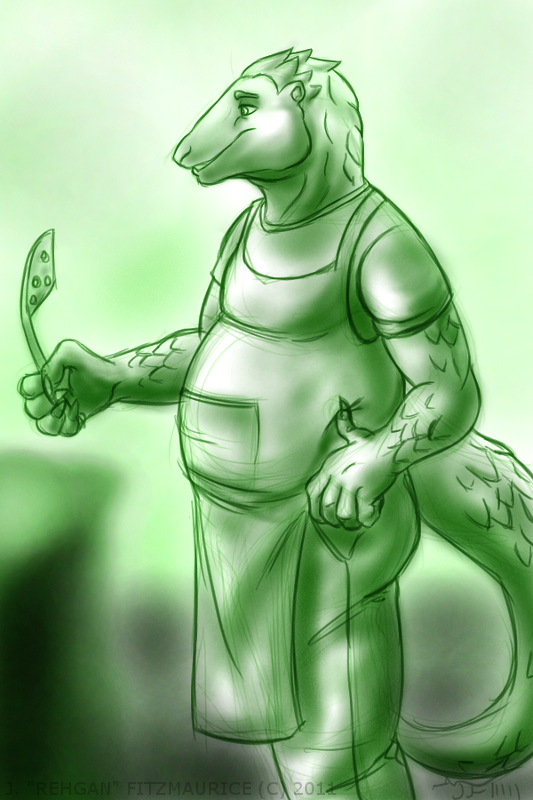 #5 – Oliver, the pangolin fry cook.
#6 – Edmund, brown bat, works for the newspaper!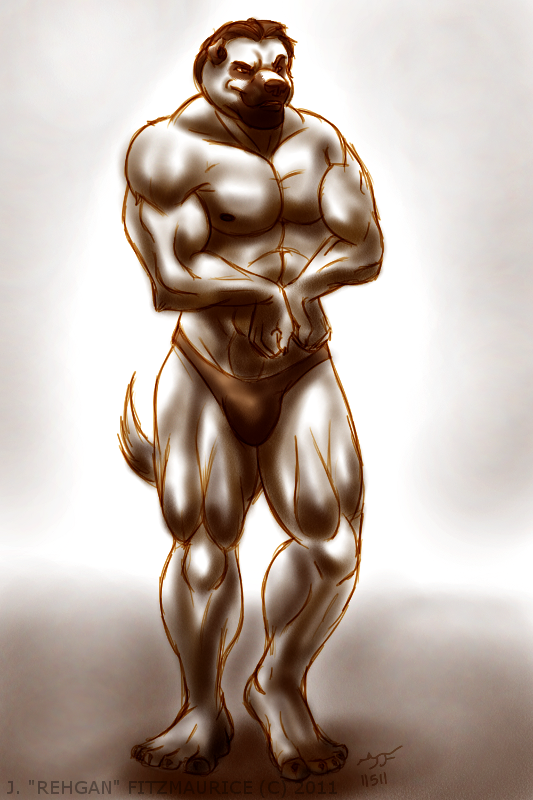 #7 – Pete, kangal dog and competing bodybuilder.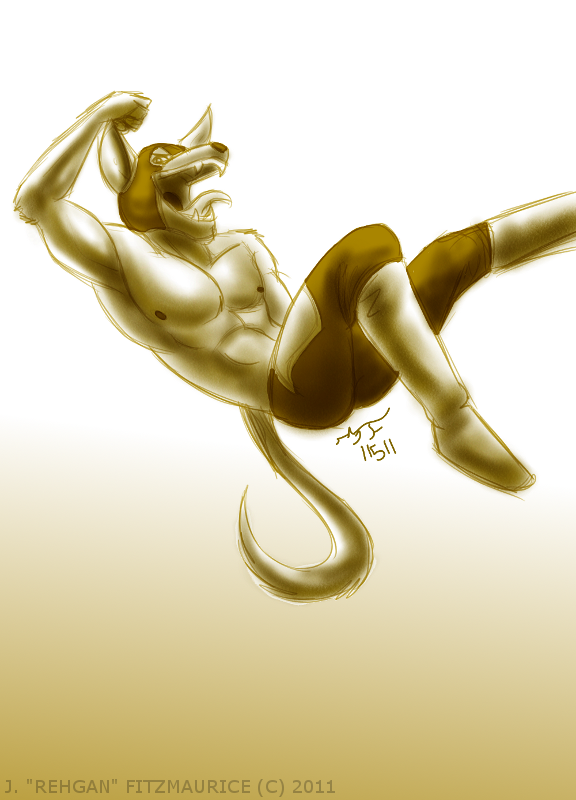 #8 – Julio, coyote luchador!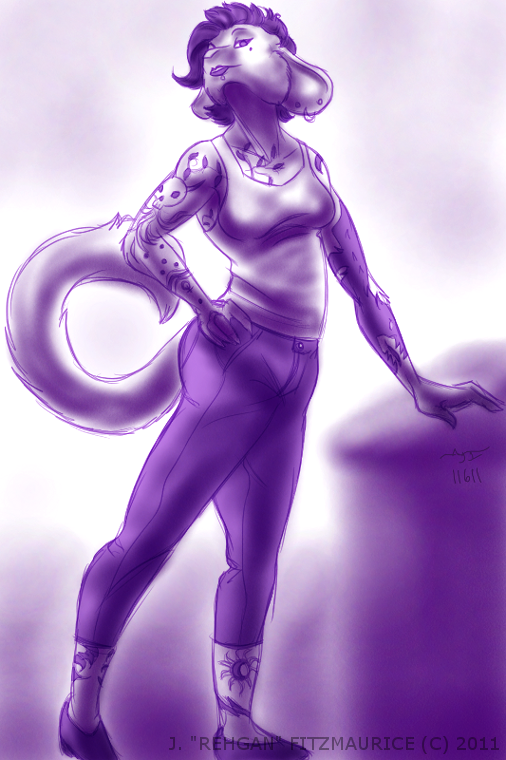 #9 – Amelia, chinchilla and tattoo artist.
#10 – Nha'ak, pronounced "Knock", a dragon.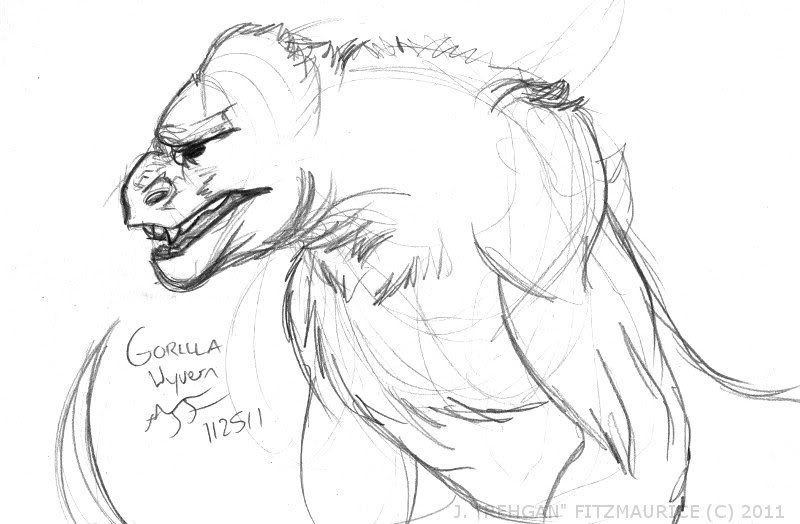 #11 – The gorilla wyvern/wyrm/monster, whom I like the least, alas.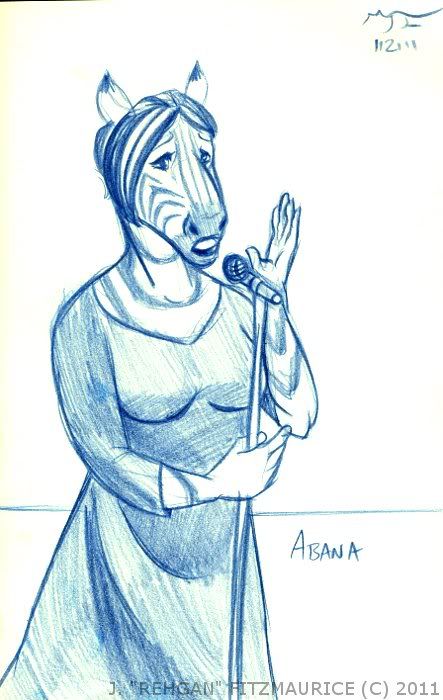 #12 – Abana, zebra singer who is lovingly based off Adele.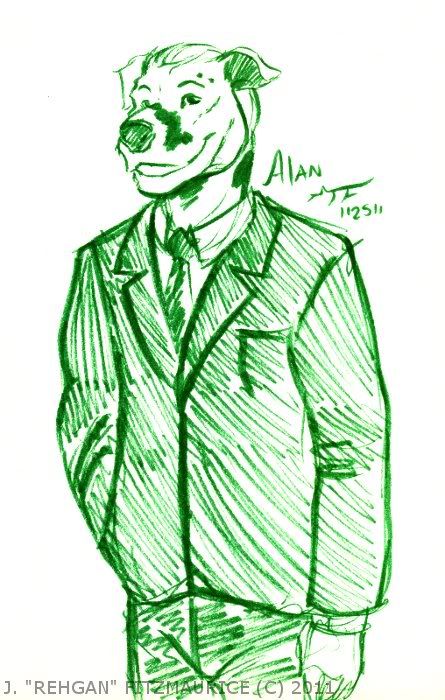 #13 – Alan, pitbull, has political aspirations.
#14 – Alex, hippopotamus, and man of God!
#15 – Benjamin, lion; he's blind, so a very attentive listener.
#16 – Bill, Benjamin's brother, isn't quite as fond of listening.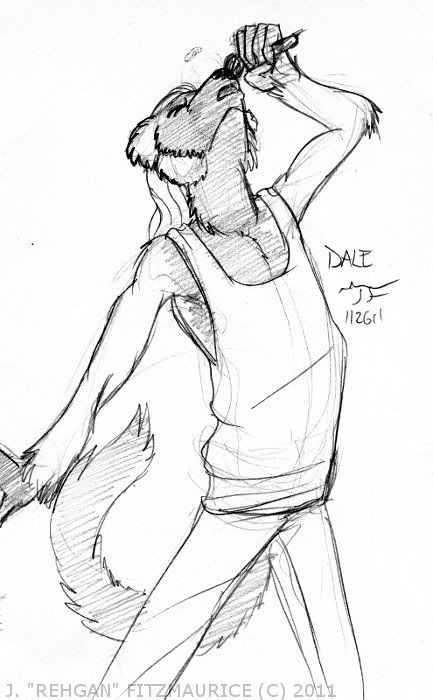 #17 – Dale, red ruffed lemur, singing his heart out. His garage band never made it out of the garage.
#18 – Dan, donkey, wants to sell you something.
#19 – Garrett, boar, needs to see some I.D.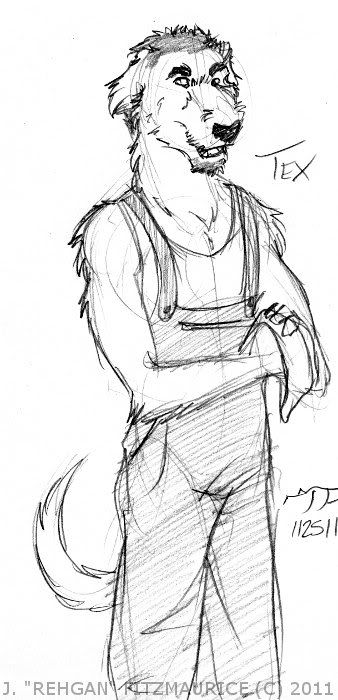 #20 – Tex, Irish wolfhound and head of a mechanic crew.
# 21 – Sam, skunk, alliteration not intended.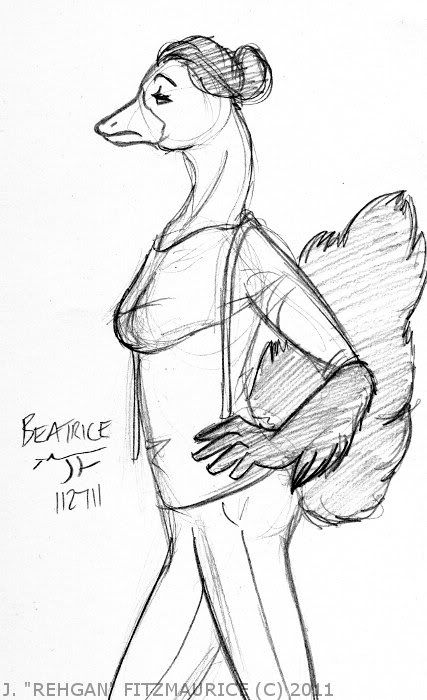 #22 – Beatrice, ostrich fashion designer.
#23 – Kali, aardwolf, playing tennis! She's not pro, but she would like to be.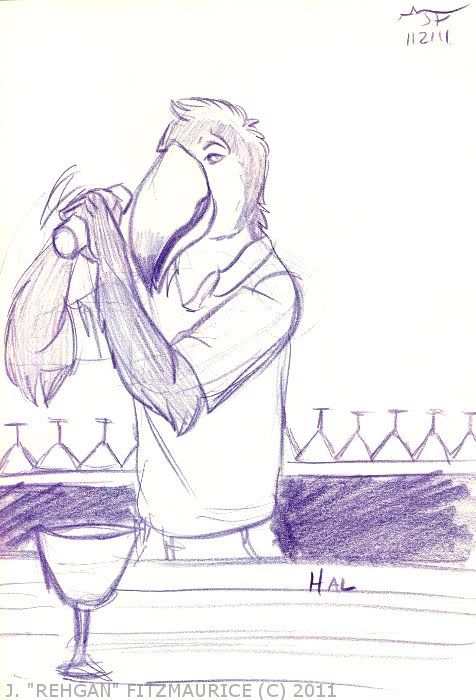 #24 – Hal, toucan, wants to make you a drank.
#25 – Emmanuel, polar bear, showing off his catch of the day.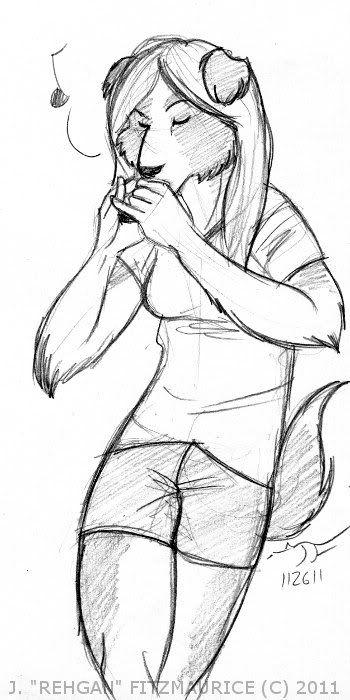 #26 – Lexi, border collie, playing her harmonica!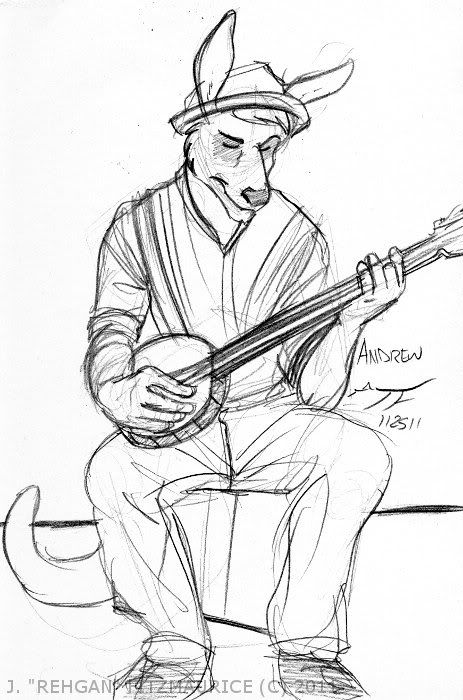 #27 – Andrew, kangaroo, playing banjo alongside Lexi. Easily my favorite of the whole challenge!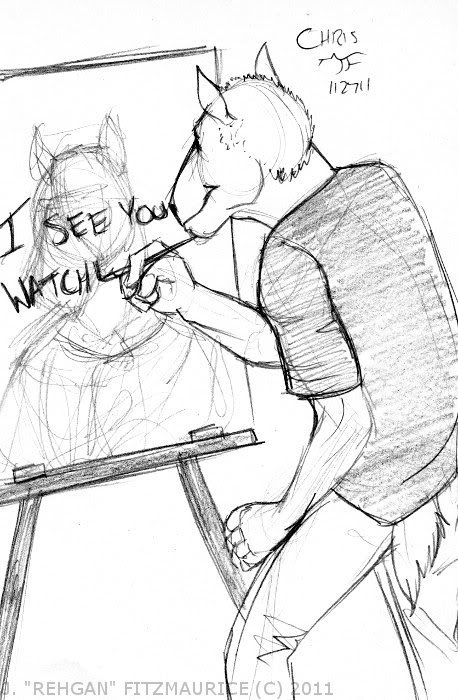 #28 – Chris, horse and painter, getting the feeling that someone's watching him.
#29 – Landon, alligator and aspiring-to-go-pro football player.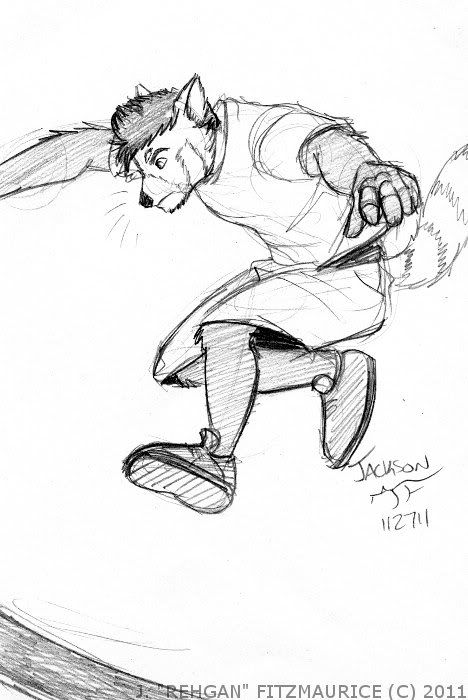 #30 – Jackson, red panda and skateboarding aficionado!
And that's all he wrote – and drew!
~ J. Fitz