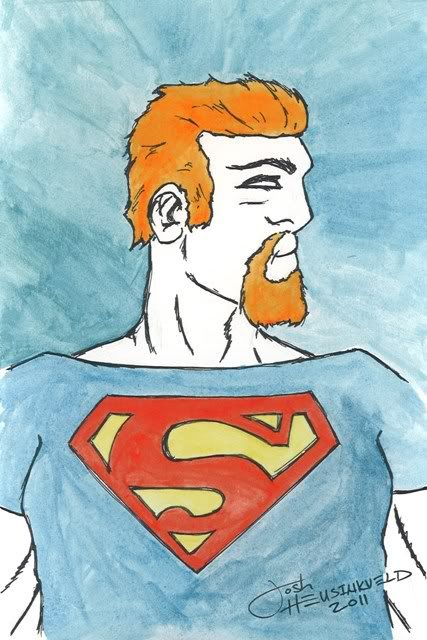 Howdy to all, I'm really glad come back to do it again and hope can complete all thirty characters this year. I didn't complete last year due a lot of stuff going on at work and home. I'm very busy family man, dad of two children, two golden retrievers River & Simon and husband to my beautiful wife. I work full time at State of Michigan and always find spare time to draw much as I can. I draw most time during a hour lunch break at work and sometime in evening after kids goes to bed.
And I finally found balance of time to work on my upcoming project graphic novel "Lucky Lady."  So I came up thirty characters need to create for my GN and goal is will to get published. Here is a hint what's about – Lucky Lady = Men In Black + The Chr0nicles of Narnia + Wizard of Oz
You may find me at twitter – @JHeusinkveld79
Blogspot – Josh's Another Day of Paradise
DeviantArt – http://www.joshheusinkveld.deviantart.com
Biggest highlight of me this year was I appeared in Aha Moments at Mutual of Omaha website and here is link of video – http://ahamoment.com/moments/2158
<– This is Superman as myself watercolor painting I did for Michael Meyer to cheer him and we care about him. Makes me feel good do something awesome to him.
See all of you on Nov 1st and let's fun begins…. Josh
Category: Uncategorized