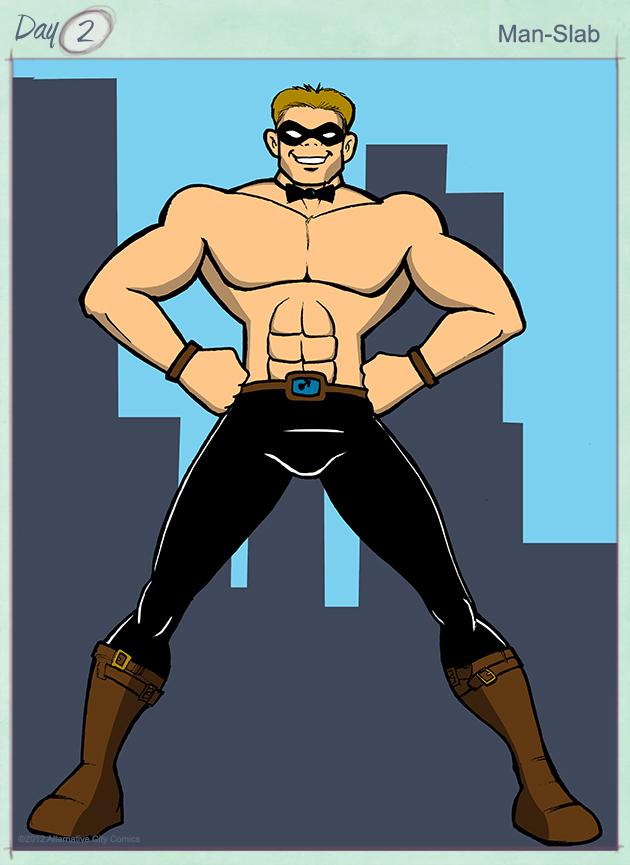 Barry Connors was an aspiring actor that also worked as one of the Chippendale dancers until his friend Oliver Black made him an offer he couldn't refuse. Black had just joined and  been named the leader of a new supergroup called C.H.A.M.P.S. C.H.A.M.P.S, which stands for Corp of Humans  Androids & Mutants with Preternatural Skills, was assembled by Kristie Kelly, the public relations genius that assembled the Awesome 5! for military.
C.H.A.M.P.S unlike the A5 was assembled for a group in the private sector. A Haliburton of superheroes strictly for hire. When Barry came to the group he had no super powers, but the companies scientists soon took care of that. They had a full roster of mercenaries but something was missing. Barry was to be the face of the group. Already handsome and buff, he was given an  experimental growth hormone that enabled him to grow to a height of 50 feet tall. The public can't get enough of the new team, but there is a hidden secret.
Hi, my name is Lorenzo Ross. I write & draw several comics that can be seen on my website alternativecitycomics.com. I try to inject a bit of humor into all of my strips because I believe you can be serious about your work without taking yourself too seriously. This is my second time doing the challenge and I've decided to create more characters for the alternative city universe. Good luck to everyone participating!