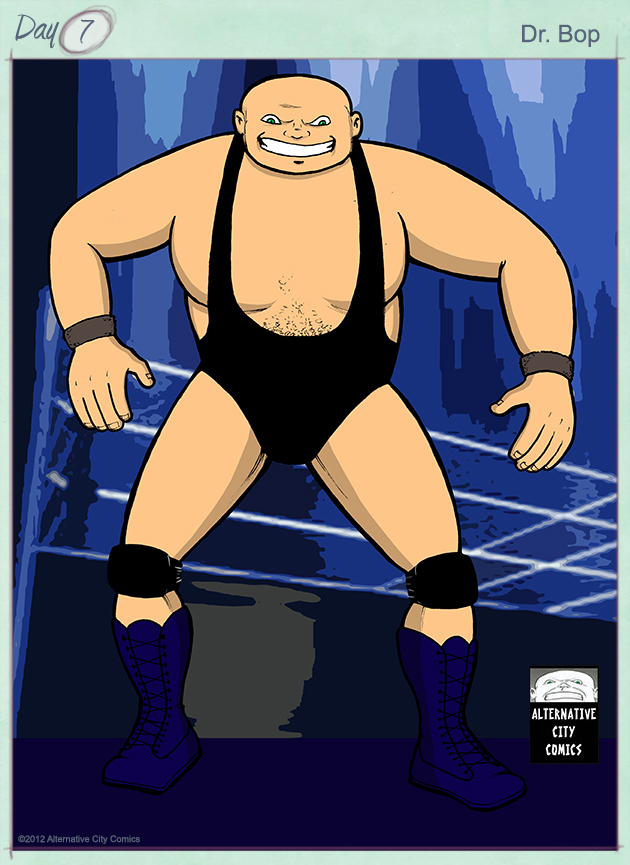 A former professional wrestler that was banned from the sport for not sticking to the script and at times pummeling his opponent to a pulp. Bop was last seen in a cameo working as a bouncer at Club Alternative (see Alternative City #0 ). In the future expect to see the 400 pound man-child in upcoming issues of Otis Wonder Investigations. It is Dr. Bop's face that I use on the AC comics logo just because he's such a handsome fella.
Category: 2012, Fantasy, Humor, Superhero, Uncategorized
Hi, my name is Lorenzo Ross. I write & draw several comics that can be seen on my website alternativecitycomics.com. I try to inject a bit of humor into all of my strips because I believe you can be serious about your work without taking yourself too seriously. This is my second time doing the challenge and I've decided to create more characters for the alternative city universe. Good luck to everyone participating!